Buying ads on Instagram, TikTok and beyond, when and why?

We know advertising can help customers drink our carefully cupped, vibrantly tasting coffees, and we've all heard the pitch: buying online ads can increase brand awareness by X points and drive subscriptions by Y%.
But for a business owner with changing priorities, advertising may seem too complex or time-consuming to learn and invest in.
Fortunately, designing the right plan to find customers will allow you to cut through the jargon, grow your business, and ultimately share your passion.
Key takeaways
Ads are used to grow your business; only buy ads when you have a product that is already selling
Start by defining business outcomes, which will translate into campaign objectives
Your budget is determined by your business outcome, not the other way around
When should I consider ads?
When should I spend money on Facebook / Google / social ads? A good time to spend on paid advertising is when you've identified your customer and have earned revenue by selling your product.
"The number one lesson in paid growth i.e. online marketing, is to not do it unless you have revenue. This is the most common mistake that founders make, is they somehow start buying ads for products, and they'll never be able to pay them back. Don't do that."

- Gustaf Alströmer, Y Combinator, ex-Growth at AirBnb
You'll know when to buy ads when you can articulate what type of person buys your product and for what reason.
For example, you may have found traction with restaurants looking to incorporate a distinctive coffee into their menu that's both modern and nodding to tradition. These wholesale customers will require a different product and positioning than say young professionals who prioritize consistency, minority-owned businesses, and free shipping.
Whatever the persona, you should have a sense of who your customer is and what they like about your product.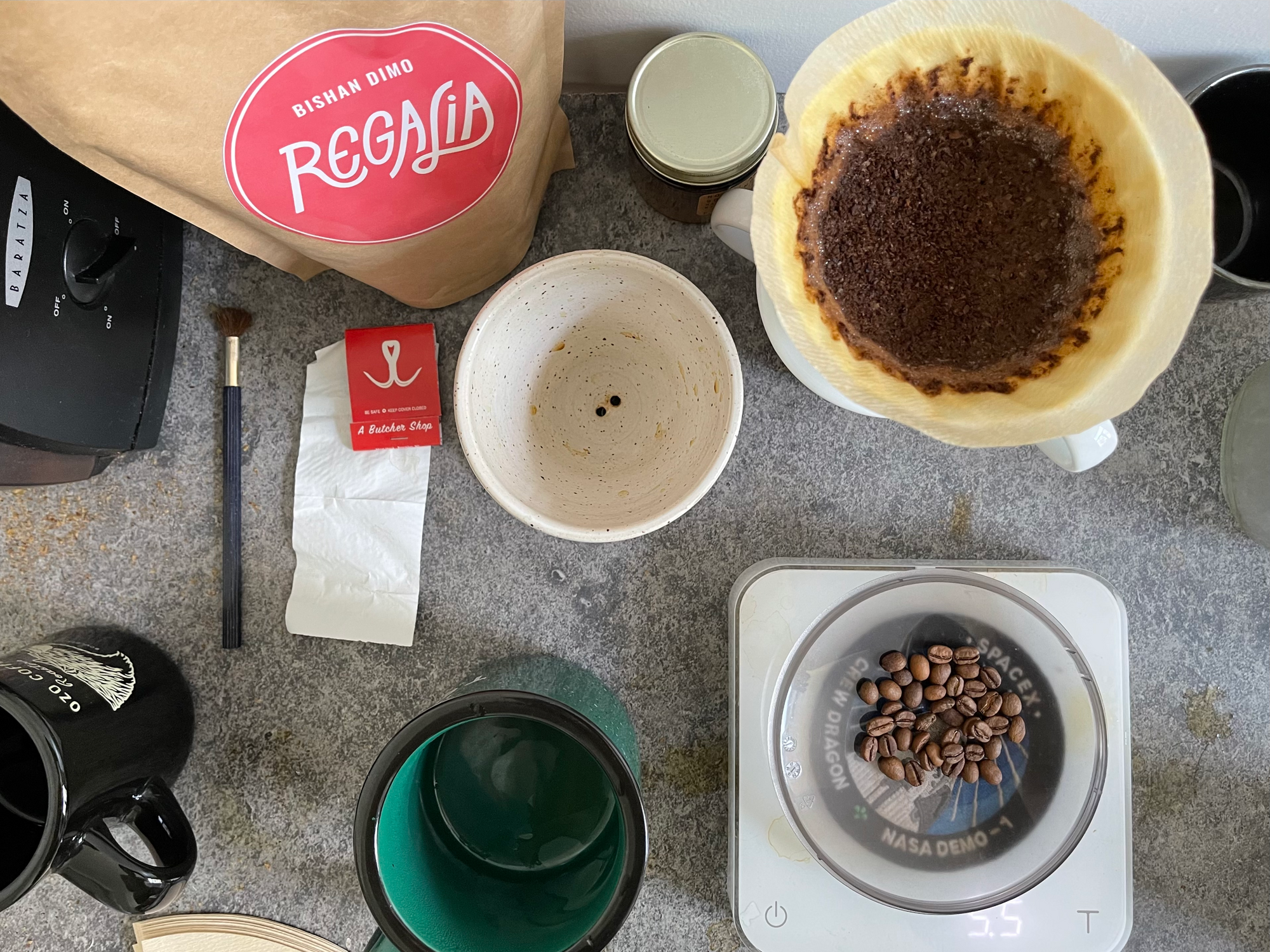 Choosing your business objective
When you're ready to advertise to a specific group (or groups) of customers, you should define a business goal to be achieved through your advertising budget, like promoting a new bean or increasing subscription revenues.
Business goals that are particularly well-suited for advertising are ones catered toward helping customers learn of, think about, and ultimately buy, your product.
Let's say you're a Brooklyn-based roaster launching a subscription in partnership with a local hip hop artist. If your goal is to drive awareness of your product, you should consider how many customers are at the intersection of hip-hop and coffee, and how many of those customers you will reach with your product (are you targeting customers in Brooklyn? Queens? Tarrytown?).
Or perhaps you are trying to increase subscription revenue; how much revenue can you expect to earn from a customer over the course of your business relationship? How many of those customers can you find through paid ads, and where are they likely to spend their time online?
How much should I spend?
While budget is commonly one of the first questions for new advertisers, we discuss it last, because budget is the byproduct of a thoughtfully designed business objective.
The most common misconception in paid advertising is that it's a cost rather than an investment. While successful online businesses reinvest between 10% to 30% of revenue into advertising, you should think of advertising as a continuously improving recipe, in which advertising dollars are an ingredient used to produce units of your desired business outcome ($X ad dollars invested -> Y lbs of coffee sold).
The key to figuring out what this recipe looks like is to think about customer behavior. For example, if customers order coffees from your website, what percentage of customers make it from the homepage, to the product page, and ultimately through check out? How many purchases do you expect this customer to make in a year? Over the course of multiple years? And using this information, how much are you willing to spend to maximize your business objective?
In general, you should treat your marketing budget as a series of time bound experiments that scale up over time. Typically, social media platforms have a "learning period", the amount of time it takes for Instagram and TikTok to pattern match and deliver ads to the customer persona you are trying to reach. We'll discuss the technical underpinnings of advertising engines in a future post.
Thanks to James and Ice for reading early versions of this post.
Until next time
Questions? Feedback? Want to learn more about a specific topic? Shoot an email to irajfko at gmail dot com.
If you thought this was helpful, share it with your favorite coffee roaster!
For coffee businesses: how to buy ads strategically